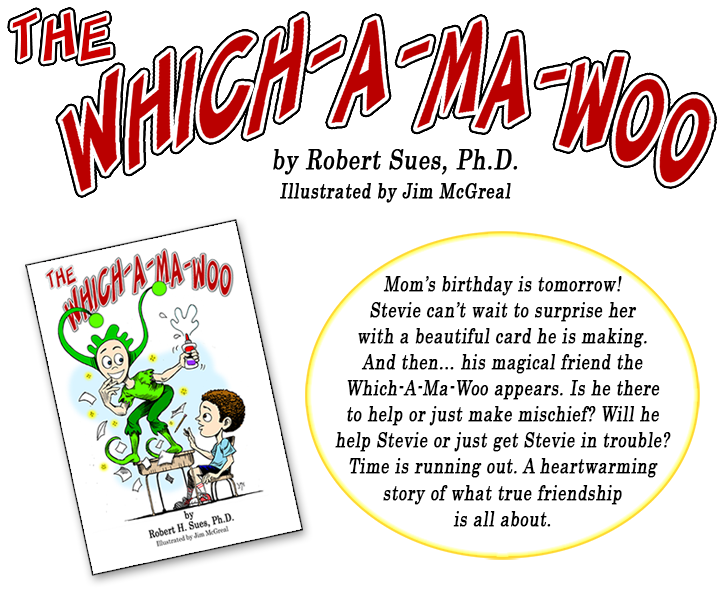 Reviews from
Amazon
---
Steve S.
5.0 out of 5 stars
Which-A-Ma-Woo Hoo!
Wow, terrific book in the Dr. Seuss genre. Clever, funny, cute rhymes, and beautifully illustrated. A great bed time read to children. One of my favorite children's rhyming books ever. Can't wait for the next Which-A-Ma-Woo book.
---
Anita B.
5.0 out of 5 stars
Creative and Engaging Children's Story!
What a wonderful story that keeps you wondering what will happen next with beautiful illustrations and rhymes! I would highly recommend it to young children but know that people of all ages would enjoy this book.
---
Anjana L.
5.0 out of 5 stars
Great book!
Great message! This is a wonderful book for teaching poetry and the creativity of illustrations for young readers. I read it to my second grade class and they really loved it.
---
Steve S.
I read it to my grandchildren and they love it. The story is clever and the illustrations first class. The rhymes are sublime (better than this feeble attempt). Most will like the Which-A-Ma-Woo the best, but for some reason I'm partial to Stevie.
---
Anjana L.
I read it to my second grade class. They loved the story and pictures. They went around all day saying, "Which A Ma Woo"!
---